Welcome to PARTY ON! Inflatables, Laser Tag, And More!!
What could be more fun than being able to dunk a boss, pastor, parent, kid, grandparent, friend, or enemy? Hours of splashing wet FUN!! A dunk tank is a great way to bring everyone together with one goal, to dunk someone under the water. A dunk tank is also a great way to have a fund raiser for your church, school, or organization.
Foam Machine Rental $200 For The Day, With Approximately 3 Hours Of Foam. Extra Foam Mix $25 Per Bag, One Bag Will Last About An Hour. Order Now Before Someone Else Does! If You Want Multiple Machines For A Large Event, We Have 4 Machines Available.
This Is NOT Soap! 100% Organic Foam, It Will Not Stain, It Will Not Leave A Residue, Completely Biodegradable,
Will Not Burn Your Eyes, Will Not Stain Your Cloths, Will Not Harm Your Plants Or Grass!
Or You Can Add A Extreme Foam Containment Unit!
Rent The Extreme Foam Pit! It Comes With A Foam Machine.
The 25' X 25' Containment Pit With The Foam Machine Is Only $350 A Day, With Approximately 3 Hours Of Foam.
Extra Foam Mix $25 Per Bag, One Bag Will Last About An Hour.
51' Down, 51' Back, Over 100' Of Extreme Obstacles! One Of The Biggest Obstacle Courses In Knoxville!
Only $500 To Rent For The Day!
Space Requirements 58' L X 28' W X 16 ' T
GellyBall is a great ballance between paintball and airsoft as a shooting game, GellyBalls are far less messy and painful compaired to paint ball, also unlike airsoft you dont have the mess of plastic airsoft ammunation all over the place for many years. GellyBall Blasters use a soft polymer gel bead, once hydrated the GellyBalls will grow to its maximum size of 8MM in diameter. The soft water based GellyBalls burst on impact leaving no stain, or mess, there is a small sting, so you know you got hit, when the GellyBalls bursts apart on impact they will quickly dehidrate and go back to the small grain of sand size they were before hydrating, those pieces will also completly biodegrade and is safe for the environment. These GellyBall Blasters are Fun and Unlike Nerf guns, where the players have to constantly reload with recycled ammo, a GellyBall Blaster holds 750 rounds without reloading! Just point and squeeze the trigger and they are that easy to shoot. Simple enough even for 5-6 year olds to use, so now the younger siblings can play with the big kids too, and everyone can have fun! If you are concerned about the sting of getting hit with a GellyBall, we do suggest that the participants, especially the younger ones to wear long sleeves and pants. It feels like getting hit by a nerf bullet at point blank range.
Pricing Listed For Inflatables, Is For Up To 8 Hours!!
Also No Deposit Required!!
Pick a Date, Pick What You Want, Reserve It,
Pay When We Come To Set Up!
Order-by-Date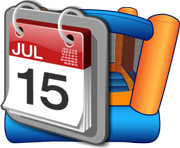 TACTICAL LASER TAG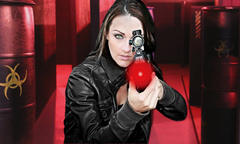 GELLYBALL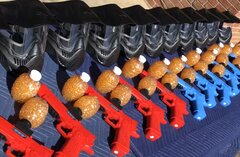 Obstacle Courses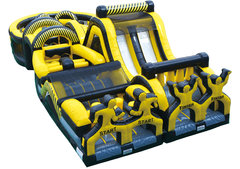 Extreme Foam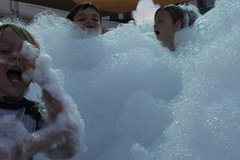 WATER SLIDES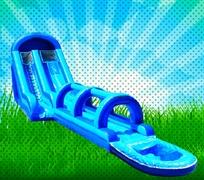 DUNK TANK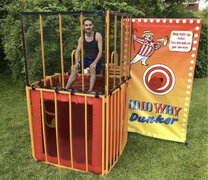 DRY SLIDES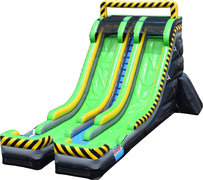 BOUNCE HOUSE WATER SLIDE COMBO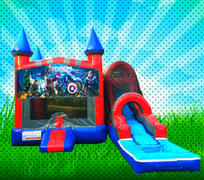 BOUNCE HOUSE SLIDE COMBO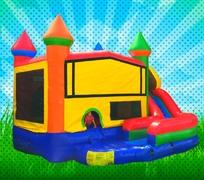 15' X 15' BOUNCE HOUSES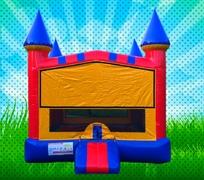 GAMES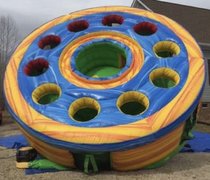 Tables And Chairs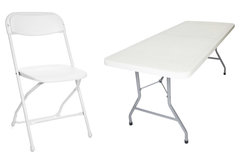 FOG AND LIGHTS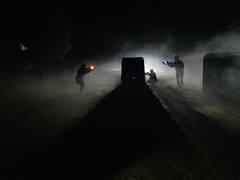 Cotton Candy And Snow Cone Machines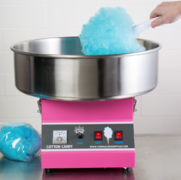 GENERATOR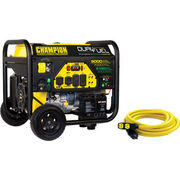 FRESH PRE-MADE TREATS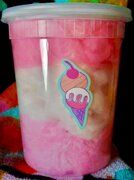 Please call us at 865-237-7370 if you have any questions or if you don't see what you're looking for! Also if you find the same item elsewhere for less, let us know and we will gladly match or beat their price.
LASER TAG WHERE EVER YOU ARE!
Party On! Inflatables, Laser Tag And More is pleased to offer, an objective-based play of popular video games and combine it with a great physical activity, to form the most exciting live gaming experience available. Go head to head against friends and family members, up to 12 people can play at a time. Feel the adrenaline rush of barely completing your objective within just seconds of the end of the round. Both adults and children can compete to accomplish missions and bring their team to victory.
Laser Tag
Party On! Inflatables, Laser Tag and More! LLC. Is a local Knoxville family owned business. We offer full service inflatable party rentals, that we proudly deliver all over the greater Knoxville and surrounding areas. We offer clean, sanitized and safe inflatables and mobile laser tag. We rent items such as inflatable bounce houses, inflatable combos, inflatable water slides, inflatable slip n slides, inflatable dry slides and mobile laser tag. Our inflatables are safely designed to create fun for backyard birthday parties, family reunions, school carnivals and field days, graduation parties, church celebrations, including picnics, church festivals, vacation bible school, church homecomings, sports opening day, little leagues, and corporate picnics, and community events. Whenever there is a need to entertain kids, or even adults, we'll make it easy for you. We can set up virtually anywhere, in parks for picnics or birthday parties, in backyards, on driveways or parking lots, and even indoors with high ceilings, such as gyms, church fellowship halls, or even in warehouses. So, whether you call them bounce houses, jump jumps, bouncy houses, jumpers, bouncers, or moon bounces, we know that you will love our selection of inflatables and laser tag. We are passionate about quality products and customer service, and we appreciate your feedback. We are happy to serve your party and entertainment needs. Party On Knoxville!
Join our email list